53%
Hitter Edition
₹32,893
We manufacture a new bat for all our customers
Shop the way you like, we deliver worldwide
Thoroughly checked for breathtaking punch & balance
Size Guide
| Bat Size | Player's Height | Handle | Face Width | Total |
| --- | --- | --- | --- | --- |
| 1 | upto 4'3" | 83/4 | 88-90mm | 251/2 |
| 2 | 4'3"-4'6" | 9 | 88-90mm | 27 |
| 3 | 4'6"-4'9" | 91/2 | 95-97mm | 281/2 |
| 4 | 4'9"-4'11" | 10 | 95-97mm | 291/2 |
| 5 | 4'11"-5'2" | 101/2 | 100-102mm | 301/2 |
| 6 | 5'2"-5'6" | 11 | 100-102mm | 311/4 |
| Harrow | 5'6"-5'8" | 111/2 | 101-104mm | 323/4 |
| Short Handle (SH) | 5'8"-6'2" | 12 | 105-108mm | 331/2 |
| Long Blade (LB) | over 6'2" | 12 | 105-108mm | 333/4 |
| LB LH | over 6'4" | 121/4 | 105-108mm | 341/2 |
*The Hitter Edition comes with a slightly shorter blade and longer handle, about 0.5inches than SH size. *sizes may vary, after all, it is handcrafted. *Length is in Inches.
Awesome bat
The bat feels amazing. The best part is how they have typed my name on the bat. Very neat work….And yeah very good service, always replied to my queries. I love the bat….awesome! awesome!! awesome!!!
Beast
This is one the best bat I have played with. It came properly knocked and I played my first match directly. The sound, ping and the balance is just amaizng. The bat is very well crafted to give great performance for the batters. I will recommend to go for this bat.
The real Hitter
The hitter edition changed the score board figures rapidly. Delivered as promised, my specifications are 63mm spine and 40mm toe with 1150gms Max weight. The communication was very easy, quick and delivered to Australia in 3 days. Thanks Anglar. Now ordered Hitter Pro edition and waiting...
One of the best available in market
Before buying my bat I almost searched many shops and online stores then I get to know about the Anglar Hitler edition Cricket bat. It's a top-performing bat that combines power, balance, and style to offer you an incredible batting experience. So, whether you are a professional player or a budding player looking to improve your game, this bat is sure to take your game to the next level.
Good bat with great balance
I have ordered this bat as my old bat's toe broken by yorker. I wanted bat with thick toe. Anglar has provided bat as per my specifications. I didn't wanted heartwood on blade. I asked to keep weight 1220 gms after add-ons. It has good punch but still needs good knocking even though it is ready to play. I got only 6 grains on bat. I was expecting 7 to 8 grains. Blade has few specks which are not going to affect performance. I wanted to review bat after playing in match but my cricket season is almost over as my thumb is broken. But I'll like to edit this review again after playing few matches.
Bat does not feel heavy while playing due to great balance. I even think now that I could have asked for original weight of Hitter edition.
Designed for T20
The Anglar Hitter Edition is specifically designed for power hitting. It is engineered to get the best of both worlds, faster bat swings and high spine with thick edges, this enables the bat to generate optimum momentum to hit sixes.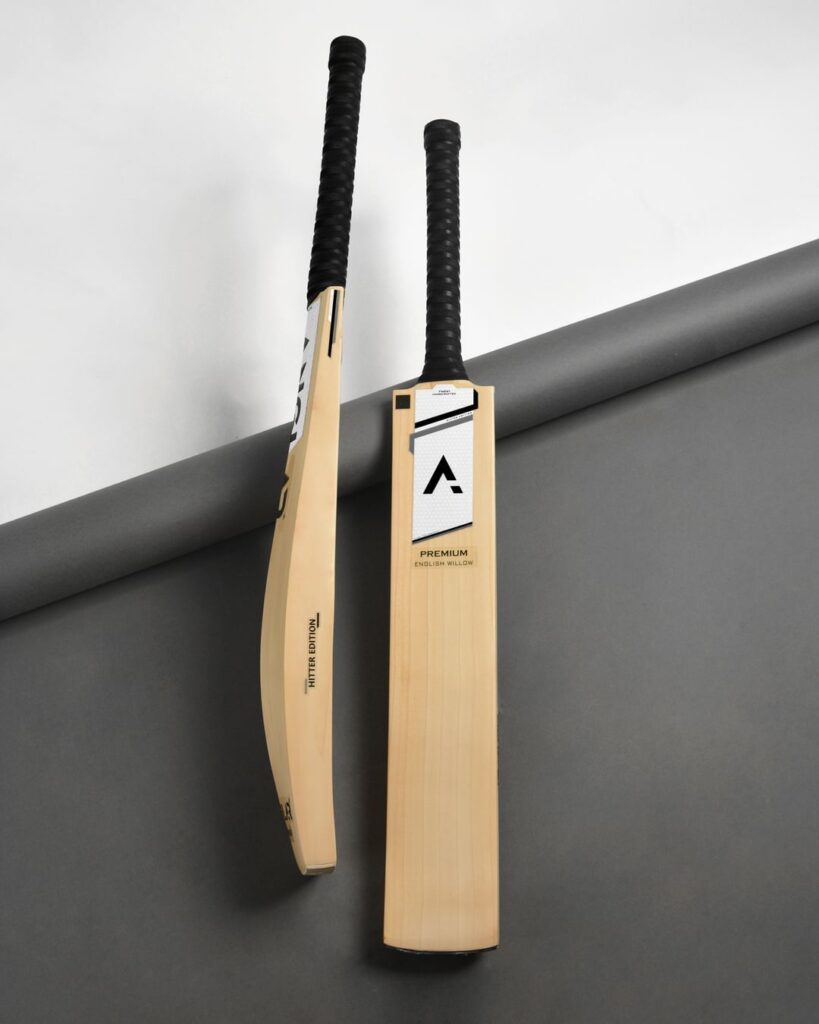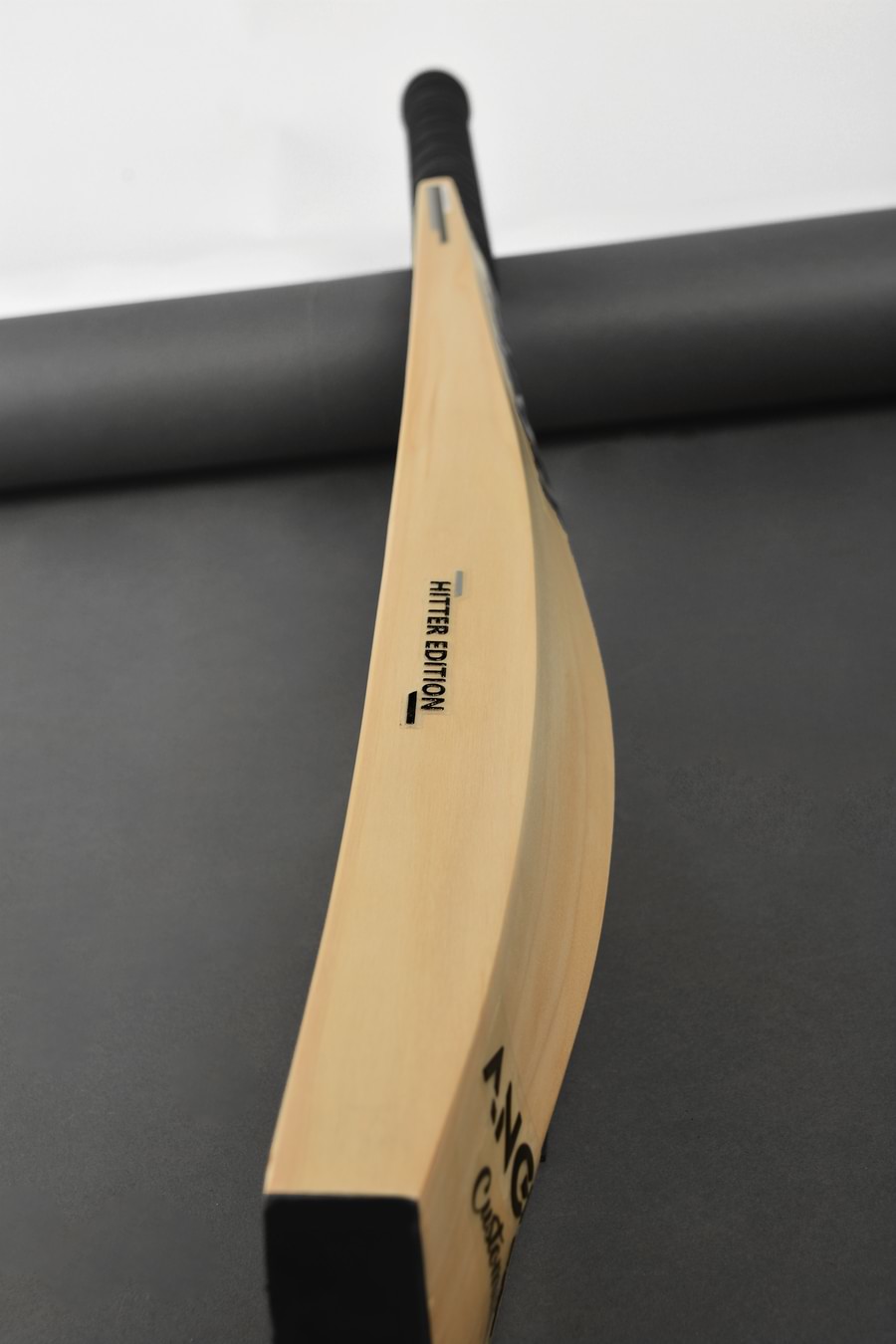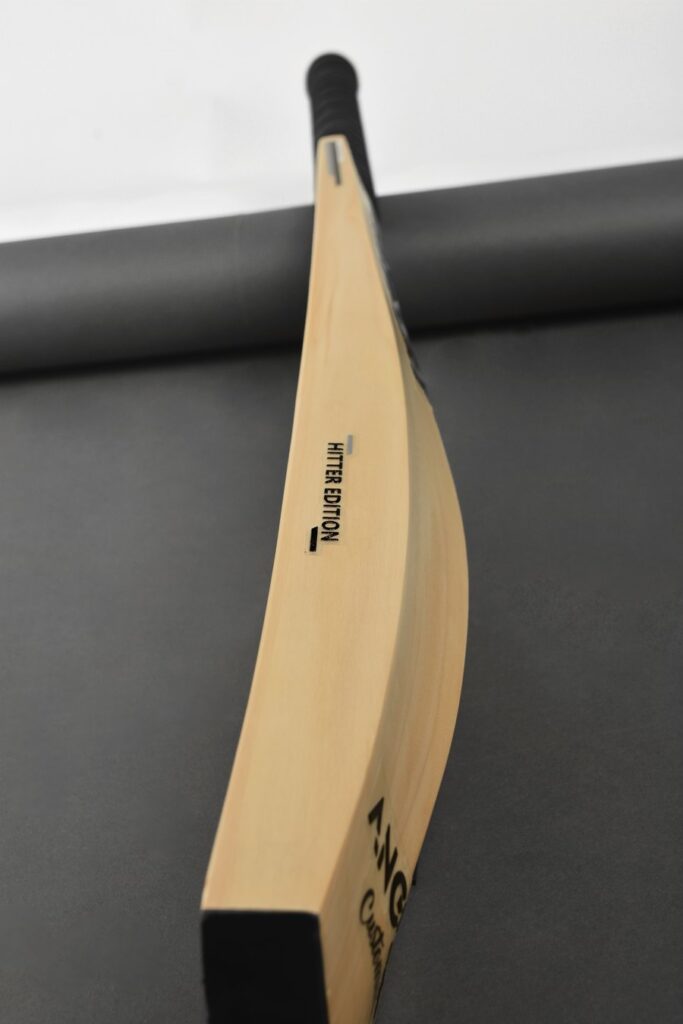 The Name
The hitter edition stands up to its name as one of the best cricket bats for pure hitting, made from some of the finest willows to deliver unmatchable performance. It is notorious for hitting even some of the untimed shots for sixes.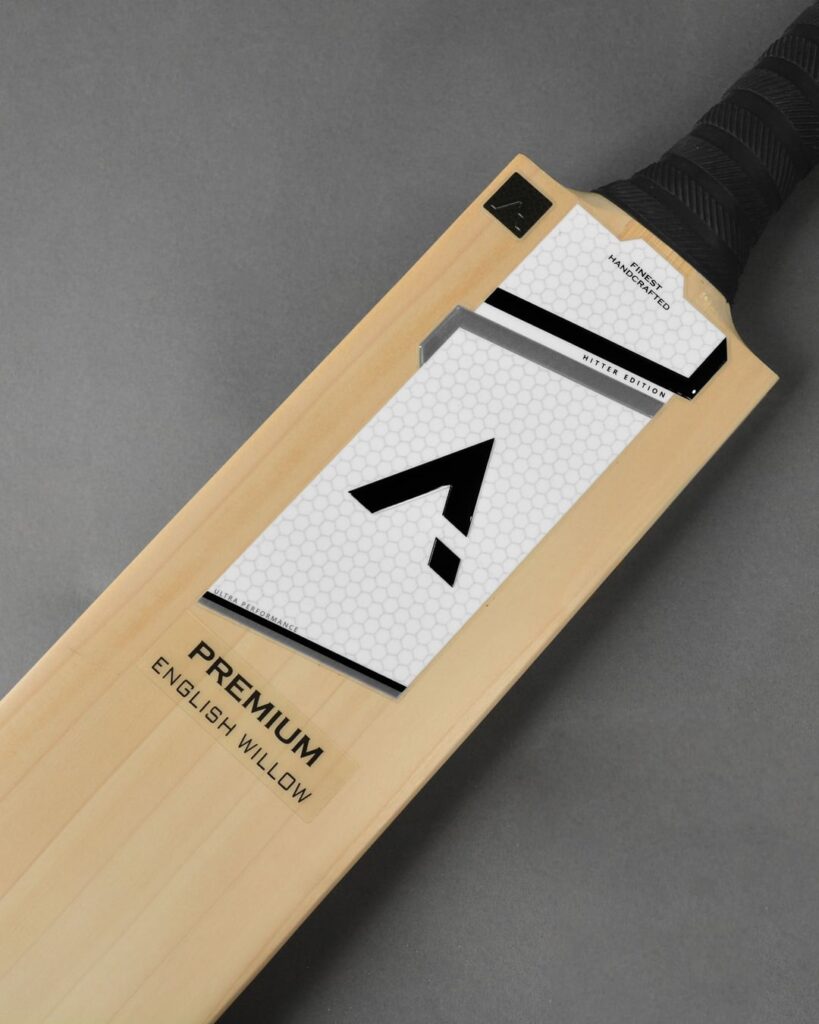 Unconventional
The Hitter Edition comes with a slightly shorter blade and longer handle, about 0.5inches than SH size. The bat's weight is generally kept around 1220gm, and the shape is kept mid to low with a thick toe. All this to ensure the bat delivers the way you expect it to.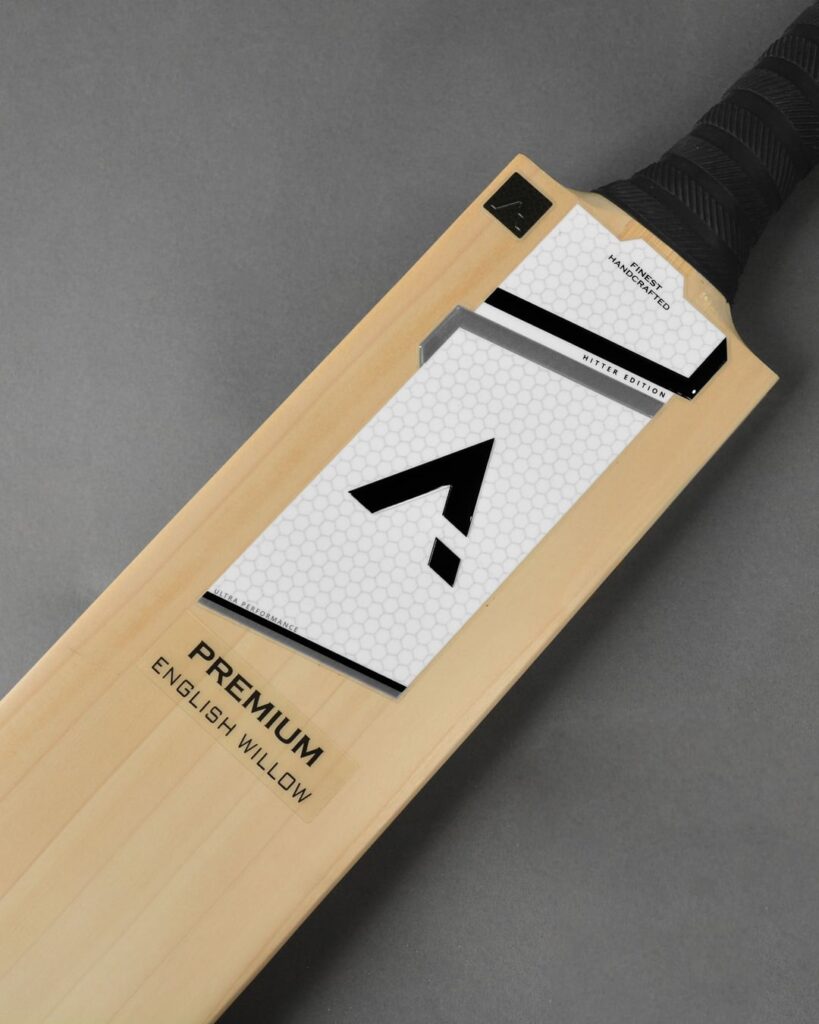 You may also like…
32%

31%