+
Unleash Your Inner Champion with Limited Edition Cricket Gloves
Are you tired of wearing ordinary cricket gloves that don't meet your expectations? Our limited-edition cricket gloves are here to take your performance to the next level. Designed to provide maximum comfort, protection, and style, these cricket batting gloves make a perfect choice for serious cricket players. These limited edition gloves combine high-quality leather and exceptional craftsmanship, making these gloves a rare find in the market. They are durable and designed to offer the perfect fit, ensuring maximum comfort and flexibility with every catch and shot.
Feel Confident In Custom Batting Gloves
By providing better grip, protection, and comfort, our batting gloves can give batsmen the added confidence they need to perform at their best at the plate. The unique design makes these gloves truly remarkable. The sleek and stylish appearance will elevate your style and performance on the field and turn heads wherever you go. Available in a range of customization options. Buy cricket batting gloves online with ANGLAR!
Enjoy Excellent Grip & Unmachable Protection
The primary function of our batting gloves is to improve grip and comfort, and excellent padding to reduce friction to prevent blisters or calluses. The reinforced poly fibre offers excellent protection by adding an extra layer of material between the bat handle and the batter's hands. Strong and durable fibre material absorbs some of the impact and shock generated, thus reducing the vibration, transmitting shock to the hands and, ultimately, the risk of injury.
Finest Quality Pittards Leather For lasting Comfort
Finest English Pittards Leather in the palm area for long-lasting comfort by offering a soft and supple material that conforms to the shape of the hand. Breathable leather reduces sweating and improves grip, even in hot and humid conditions. Well-known for their durability and resistance to wear and tear, the gloves will last longer and maintain their comfort and performance over time.
These gloves are designed to provide you the best in class protection without compromising comfort, which will not only help you play fearlessly but will also boost your confidence.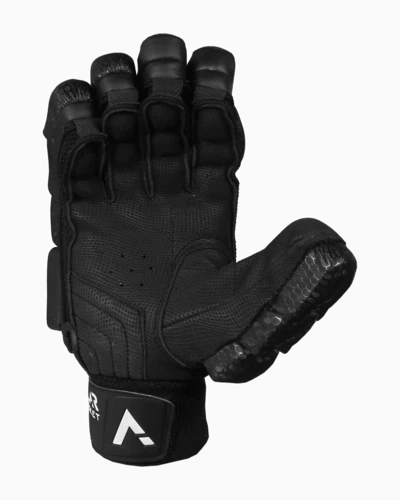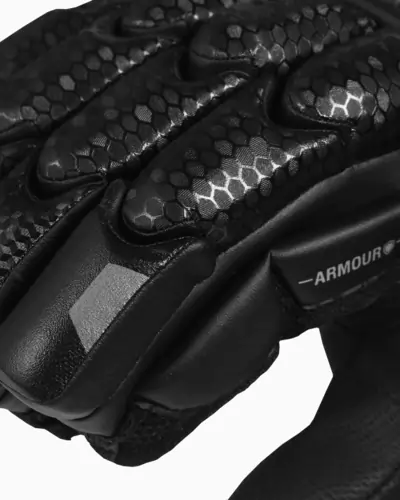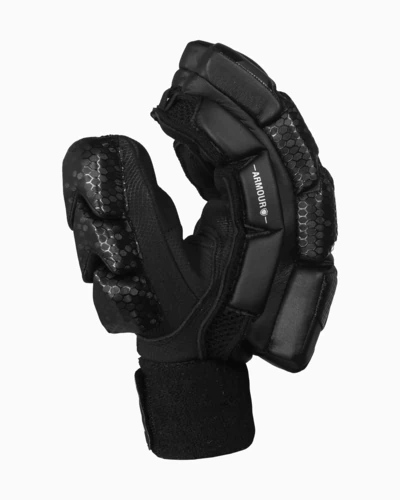 Classic Sausage design. This is one of the most famous and used gloves design of all time. All fingers are protected with fiber ring inserts, so that you can play fearlessly.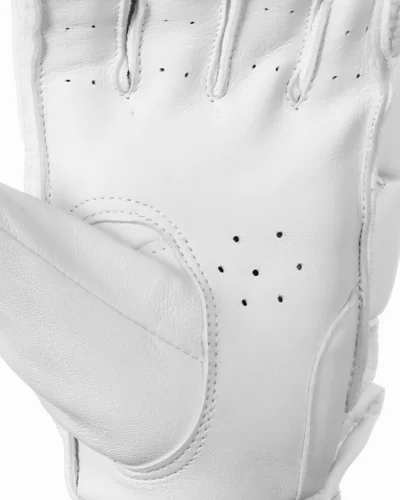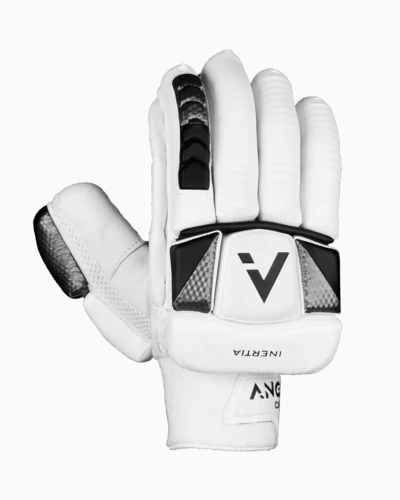 Frequently asked questions (FAQs)