58%
Dark Edition
$6.77
We manufacture a new bat for all our customers
Shop the way you like, we deliver worldwide
Thoroughly checked for breathtaking punch & balance
FREE
₹2,600
worth of add ons
Size Guide
| Bat Size | Player's Height | Handle | Face Width | Total |
| --- | --- | --- | --- | --- |
| 1 | upto 4'3" | 81/4 | 88-90mm | 251/2 |
| 2 | 4'3"-4'6" | 81/2 | 88-90mm | 27 |
| 3 | 4'6"-4'9" | 9 | 95-97mm | 281/2 |
| 4 | 4'9"-4'11" | 91/2 | 95-97mm | 291/2 |
| 5 | 4'11"-5'2" | 10 | 100-102mm | 301/2 |
| 6 | 5'2"-5'6" | 101/2 | 100-102mm | 311/4 |
| Harrow | 5'6"-5'8" | 11 | 101-104mm | 323/4 |
| Short Handle (SH) | 5'8"-6'2" | 111/2 | 105-108mm | 331/2 |
| Long Blade (LB) | over 6'2" | 111/2 | 105-108mm | 341/4 |
| Long Handle (LH) | over 6'2" | 121/4 | 105-108mm | 341/4 |
| LB LH | over 6'4" | 121/4 | 105-108mm | 35 |
*sizes may vary, after all, it is handcrafted. *Length is in Inches.
Power
One of the best English Willow, perfect for those who love to enhance their shots even more, for those who care about nothing else but perfection.
You will love the sound this bat produces when it touches the ball. The punch it generates, the stability it provides are all very impressive.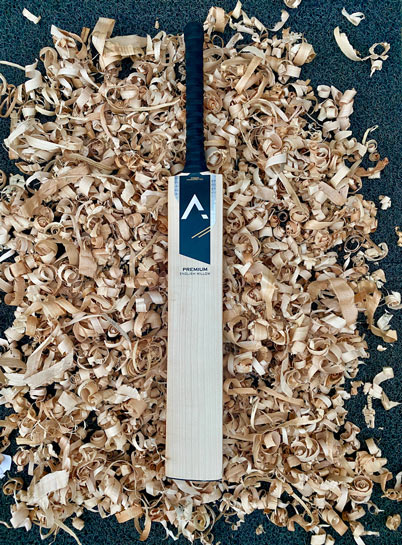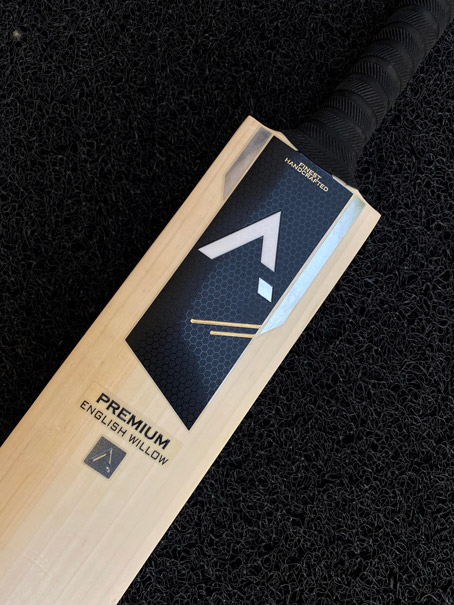 Perfect
Incredible stroke and incredible pickup, the only thing this bat needs is your shot timing.
You may also like…
62%